A Commitment to Health and Community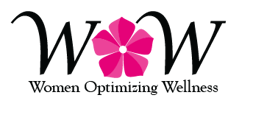 Established in 2014 by four women in the community, Women Optimizing Wellness (WOW) supports the healthcare initiatives of CaroMont Health and the CaroMont Health Foundation through philanthropic activities that can enrich the health and wellness opportunities for women and children served by CaroMont Health and others in the community. Since the inception of WOW, Gaston County has improved from being ranked number 79 out of 100 in Health Outcomes and now ranks number 50. While this is a significant improvement, there is still more work to be done.
If you haven't yet considered becoming a member of WOW, we encourage you to do so. Joining WOW offers opportunities to engage with the community, work on special projects and collaborate with like-minded women. Your membership will significantly contribute to the well-being of women and children in our community.
Join Us!
Complete the form if you would like to join WOW, a fund of the CaroMont Health Foundation. Membership dues are $100 minimum.