Scholarships
Investing in the future of healthcare.
Much like healthcare, education has the unique ability to enrich and support students and all those who surround them. Through partnerships with Belmont Abbey College, Gaston College and Gaston County Schools, the goal of CaroMont Health Foundation is to strengthen our community – now and into the future. 
Amanda George Self Emergency Medicine Scholarship
Established in 2018 by peers and colleagues, this scholarship honors the memory of Amanda George Self. Amanda was an incredibly talented Nurse Manager in the Emergency Department at CaroMont Regional Medical Center and valued member of the CaroMont Health team. Awarded annually, this scholarship supports students pursing education and careers in emergency medicine.
CaroMont Health Auxiliary Gertrude Clinton Health Career Scholarship
This scholarship was established by the Gaston Memorial Hospital Auxiliary in 1971. Mrs. Gertrude Clinton served as Gaston County Social Services Director, Personnel Director for Gaston Memorial Hospital and was a founding member and President of the CaroMont Health Auxiliary. Following Mrs. Clinton's death, the scholarship fund was renamed in her memory. The purpose of this scholarship is to assist students pursuing an education in health-related programs.
Dr. Marty D'Amore Scholarship
Established by his peers and colleagues in 2015, the Dr. Marty D'Amore Scholarship Fund honors Dr. D'Amore's memory and his courageous battle against ALS (Amyotrophic Lateral Sclerosis). Awards from this scholarship are given to students accepted or enrolled in an accredited Radiology Sciences program.
Lee Bucci Professional Nursing Scholarship
Established in 2012 to honor Lee Bucci, former Executive Director of Gaston Hospice, the Lee Bucci Professional Nursing Scholarship Fund provides support for students seeking an accredited degree in the field of nursing (LPN, RN or BSN). Special consideration is offered to students planning to pursue a career in hospice and palliative care.
Lonnie & Rachel Waggoner Nursing Scholarship
Established in 2005, the Lonnie and Rachel Waggoner Nursing Scholarship is a permanent endowment that honors the professional and community service contributions of Dr. Lonnie Waggoner and Mrs. Rachel Waggoner. Awards from this scholarship are given to students seeking an accredited degree in the field of nursing (LPN, RN or BSN). Applicants must be enrolled or accepted for enrollment in an accredited nursing program.
Mr. & Mrs. Joe R. Hudson Scholarship
Established by Mr. and Mrs. Joe R. Hudson in 1974, this scholarship program supports students pursuing education in nursing. Recipients must commit to accept a role with CaroMont Health after completing their studies and remain a full-time employee for one year for each school year of participation in this program.
Team CaroMont Scholarship
The Team CaroMont Scholarship was established in 2015 and is funded by employee contributions during the annual Team CaroMont campaign. Applicants must be employees of CaroMont Health. Scholarship funds may be used for degree and select non-degree programs.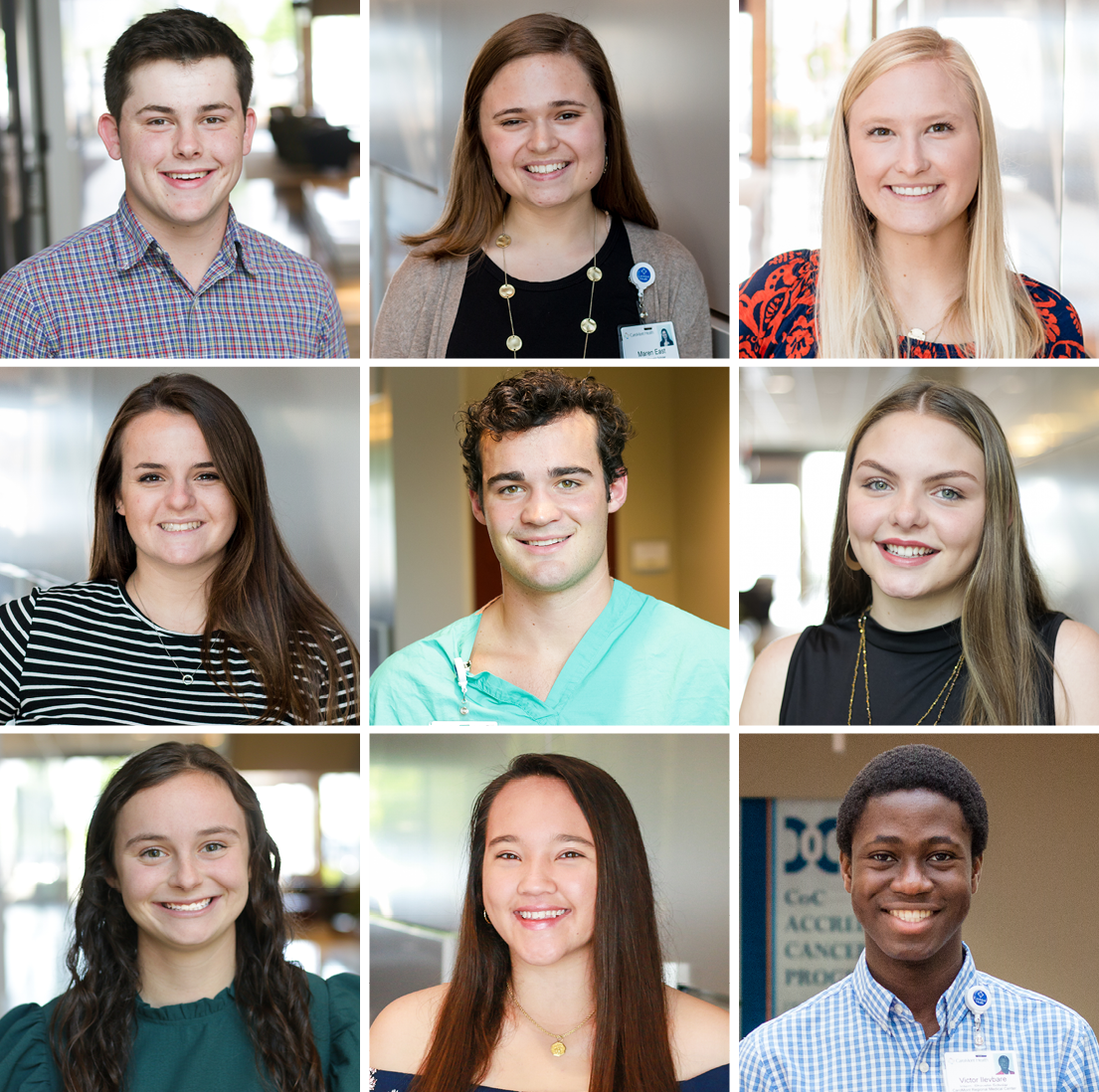 Shovelin Scholarship Recipients
Today, the Shovelin Scholarship recognizes high academic rigor, school and community involvement and the volunteerism of a high school senior, who is a resident of Gaston County or the child of a CaroMont Health employee, pursuing college studies in preparation for a profession in healthcare.
View All