Wayne F. Shovelin Scholarship
Shovelin Scholarship
---
The Shovelin Scholarship recognizes high academic rigor, school and community involvement, and the volunteerism of a high school senior who is a resident of Gaston County or the child of a CaroMont Health employee, and who is pursuing college studies in preparation for a profession in healthcare. Applications are accepted for the Shovelin Scholarship between October and mid-December.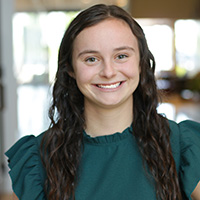 2023 - Liana Mattera
Mattera will graduate from Gaston Christian School with a 4.0 grade point average after completing a rigorous academic schedule. Mattera plays varsity soccer, serves as president of the Interact Club and tutors elementary and middle school students in both math and English. Mattera has a passion for fostering a love of science and technology in children and volunteers with children in the healthcare setting, gaining valuable experience connecting with patients and families. She will attend the University of North Carolina at Chapel Hill this fall and plans to pursue a career in pediatric medicine.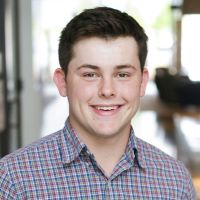 2022 - Evan Friday
Friday will graduate in May with a 4.0 GPA and the honor of being named Forestview's Academic Athlete of the Year. In addition to his strong academic record, Friday attended the North Carolina Governor's School East for Math, is a member of the National Honors Society and Beta Club and served as Vice President of Student Government at Forestview High School. During the COVID-19 pandemic, Friday founded an "Adopt-A-Grandparent" program, partnering his peers with nursing home residents isolated from family and friends. Friday will attend the University of North Carolina at Chapel Hill in the fall.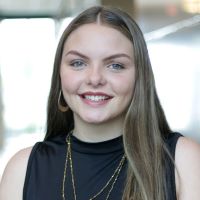 2021 - Sophi Jolley
Jolley graduated in May as a Certified Nursing Assistant with more than 20 college credit hours earned through the Gaston College Career and College Promise program. In addition to her strong academic record, Jolley is a member of the Mayors Youth Leadership Council and Episcopal Youth Diocese of Western North Carolina. She is a YMCA lifeguard, swim coach and member of the swim team, and also excels in theater, music and dance. Following graduation, Jolley plans to attend the University of South Carolina.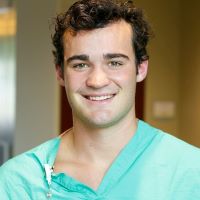 2020 - David Efird
Born and raised in Gastonia, Efird has committed himself to excellence in academics, but he also has a passion for helping others. Efird is very active in his church's Youth Leadership Committee and organizations such as Stop Hunger Now, Habitat for Humanity, Samaritan's Feet and Family Promise. With a servant's heart and an intense interest in science, particularly human biology, Efird plans to pursue in career in medicine. Understanding the academic rigor that lies ahead, he has undertaken the most advanced academic schedule at Gaston Day School to ensure he is always challenged to learn and is prepared to attend Davidson College in the fall. 
Efird's achievements do not stop in the classroom. He participates in three varsity-level sports: basketball, golf and soccer, serving as captain for the golf and soccer teams. In 2019, it was Elfird's winning goal that led Gaston Day's varsity men's soccer team to a NCISAA championship. Elfird has also achieved the title of Eagle Scout and is an active member of the National Science Honor Society and Mu Alpha Theta, a national mathematics honor society. He also excels in the arts, winning an Honorable Mention in this year's Gaston County Senior Art Show.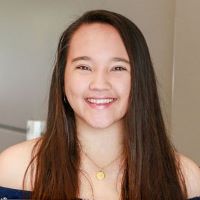 2019 - Kyra Rhyne
A senior at Gaston Early College High School, the eighteen-year-old maintains a 4.0 grade point average while taking mostly college-level courses. She is an active member of her church and a volunteer for local groups. For the last three years, she has dedicated time to her school's Student Government Council, and this year, became the council's first ever high school student elected to serve as President. Because of that position, Rhyne also holds a seat on Gaston College's Board of Trustees and has been active with both the North Carolina Comprehensive Community College Student Government Association and attended the National Conference on Student Leadership. She has hosted a series of Lunch and Learn workshops for her fellow students, geared toward professional development. Rhyne also holds a part-time job to assist her family, all while coping with the recent loss of her mother, who passed away following a battle with colorectal cancer.
A person of great determination and courage, Rhyne faced her mother's illness while continuing to study, work and care for her younger brothers. The loss was devastating, but Rhyne refused to give up on her future goals. She will graduate in May at the top of her class and heads Western Carolina University in the fall with a number of college courses already behind her.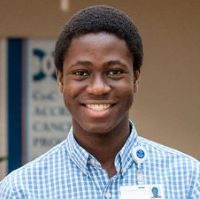 2018 - Victor Ilevbare
Born in Nigeria, Victor first began his education in a strict Catholic boarding school where, even at an early age, he mentored and tutored other students - always believing those around him deserved the chance to learn. As he progressed in his studies and observed the struggles of his family and those in his community, he began to understand that his calling was to make a difference in the lives of those who surround him. Victor and his family immigrated to the United States in search of better opportunities for the entire family and better health care for his father. Unfortunately, less than two years later, his father passed away, leaving Victor, his mother and three younger siblings to navigate a new country and new circumstances alone. However, knowing they had one another, they persevered. Victor poured himself into his studies and as the oldest of four children, he quickly realized the role he must play both as a son and as a brother.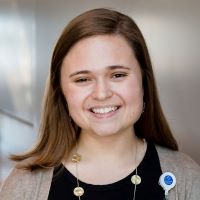 2017 - Maren East
Ms. East plans to attend the University of South Carolina to earn an undergraduate degree that will prepare her for graduate studies in medical school. Ranked second in her class of 270 at Forestview, East's academic excellence is unparalleled graduating with an impressive 5.2 (weighted) GPA. In addition to excelling in her studies, she plays volleyball and swims for the school team. East is involved with the Jag Pals club that assists incoming freshmen and the Junior Civitans club and is also a member of Concert Choir.

Outside of her extracurricular activities, East is actively involved with her church, Holy Trinity Lutheran, where her father is the Lead pastor. For six years, she has served and worked with children through the Casa Bernabé Orphanage in Guatemala on annual week-long trips. East is also a part of a weekend retreat ministry called Teens Encounter Christ (TEC). Through these ministry opportunities, East says her Christian faith has been strengthened and has discovered a passion for serving others.

Music has also played a big part in East's life. For fourteen years, she has dedicated her time and talent to playing the violin and has played in the Gaston Strings Orchestra since she was in middle school. Undoubtedly, East is musical; however, she hopes to continue playing for her enjoyment so she can focus her attention on her medical studies.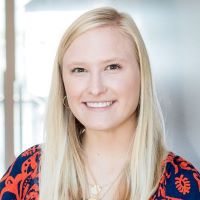 2016 - Linnea Jurs
Linnea is ranked first in her class at Forestview and plans to attend the University of North Carolina at Chapel Hill in the fall to pursue a career pediatrics or public health.
Among Jurs's outstanding accomplishments in high school, she received the Gaston Civitan Club's Outstanding Young Citizen, served as Junior Marshal, Co-Chief at the 2015 Forestview High School graduation, is a Wendy's High School Heisman School Winner and is recognized as an AP (Advanced Placement) Scholar with Distinction.
At Forestview, Jurs was captain and MVP of the girls' tennis team, co-captain of the mock trial team, Public Relations Coordinator for Junior Civitan Club and Co-Coordinator for the Let's Play Soccer Program. Jurs also has represented Forestview at the Hugh O'Brian Youth Leadership Program, Junior Leadership Gaston, Teen Westward Bound, and was selected for the Gaston County Commissioners School of Excellence last year.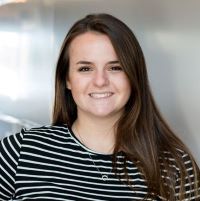 2015 - Bailey Thomasson
Ms. Thomasson plans to major in Biology at UNC-Chapel Hill and pursue a medical degree as a pediatric orthopedic surgeon. She has excelled as a student, leader and community volunteer during her four years as a South Point Red Raider.
Ranked second in her graduating class, Ms. Thomasson has completed 15 Advanced Placement (AP) classes and has received numerous academic accolades. Additionally, she is active in a number of extracurricular school activities including varsity soccer, member of Model United Nations and several other clubs at her school, and she volunteered as a counselor at Camp Joy, a program for children and adults with developmental needs, for two consecutive summers.