Open Enrollment Alert: Choosing Coverage through the Health Insurance Marketplace
Thank you for choosing CaroMont Health and CaroMont Regional Medical Center for your health care needs.
On November 1, 2023, the Open Enrollment period begins for health insurance provided through the Health Insurance Marketplace. If you don't have coverage through your job, Medicare, Medicaid or other sources, getting health insurance during Open Enrollment is important to make sure you and your family have access to great health care. Here's some information to help you choose the best option to stay "in-network" and save money with CaroMont Health.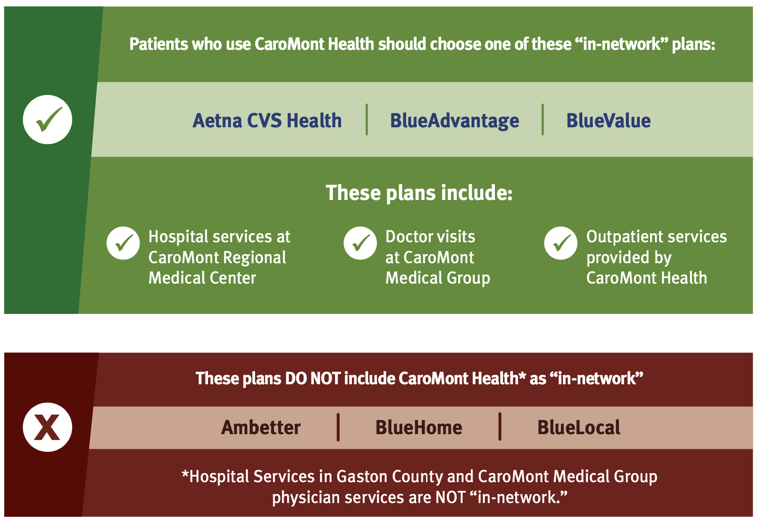 Remember, Open Enrollment begins on November 1, 2023 and ends on December 15, 2023. To ensure a January 1, 2024 effective date, be sure you choose your insurance product during this time.
If you have any questions or would like assistance signing up for insurance, please contact us at 704.834.2931 or visit healthcare.gov.