Meet Dr. Caulfield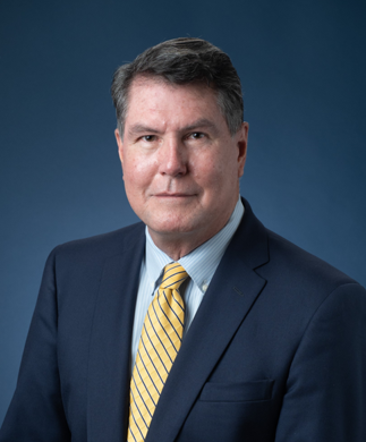 "Patient satisfaction is my true area of expertise. I listen to you and make sure we both understand your goals. The time dedicated to educating my patients results in honest, natural-looking cosmetic results. I strive to provide the most pleasant, comfortable and safe environment to achieve the results you desire."
Harry Caulfield, MD is a highly trained, board certified plastic surgeon. He completed his undergraduate education at Brown University and received his medical degree from the University of Pittsburgh. Dr. Caulfield trained in general surgery at the University of Texas and then went on to complete his fellowship in plastic surgery at the Yale University School of Medicine. Dr. Caulfield has practiced medicine in Gaston County for more than 24 years.
During his years in Gaston County, Dr. Caulfield has served the community as the President of the Gaston County Medical Society and also its Secretary/Treasurer. Dr. Caulfield has twice been the Chairman of the Department of Surgery at Gaston Memorial Hospital and also twice served as the Secretary of the Department of Surgery. He has been a member of the Medical Executive Committee three times and is currently a member of the Steering Committee for the Comprehensive Breast Care Center for Gaston County. He also has served many times as a member of the Operating Room Committee for CaroMont Regional Medical Center and is now Physician Administrator for the Surgical service line.
Dr. Caulfield has traveled internationally, performing plastic and reconstructive surgery for underprivileged children, as a team member for "Healing the Children". He has been board certified in both general and plastic surgery. He has continued to write papers, lecture and teach other plastic surgeons his techniques.
Dr. Caulfield is board certified and a diplomat of the American Society of Plastic Surgeons. He is a member of the American Society for Aesthetic Plastic Surgery which is a select group of plastic surgeons who have concentrated their efforts if the field of cosmetic surgery, achieved excellence in training and continue with education. Dr. Caulfield has also been elected to and is a member of the American College of Surgeons as well as a participating member of the North Carolina Society of Plastic Surgeons.
Dr. Caulfield has performed thousands of cosmetic and plastic surgery procedures of the face, body and breasts and is known for his technical skills and results. He and his professional staff look forward to meeting with you to discuss your personal needs.