CaroMont Health Foundation Announces 2023 Grant Cycle
The CaroMont Health Foundation is pleased to announce the opening of the 2023 grant cycle, an annual program aimed at supporting initiatives tackling the most pressing health care issues facing the region. Non-profit organizations are eligible to apply on CaroMont Health's website for programs focused on the Social Determinants of Health: access to care, education, family support and quality of care.
The CaroMont Health Foundation's commitment to this process aims to ensure health initiatives of the highest quality reach deep into surrounding communities, where the need is greatest. Grant funding is made possible by the generosity of individual donors, support from the corporate community and the generosity of CaroMont Health employees.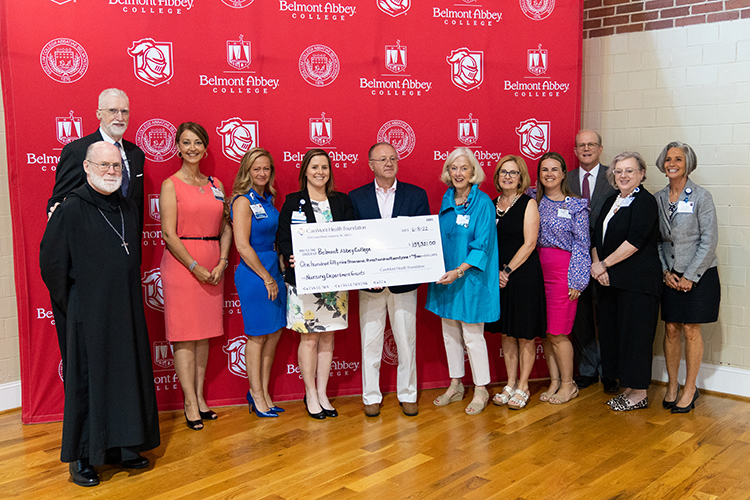 The CaroMont Health Foundation awarded a grant to Belmont Abbey College to assist with the purchase of lab and simulation equipment for the school's new health sciences degree programs.
The application period will open Wednesday, February 1, 2023. All applications must be submitted by Friday, March 10, 2023. Programs receiving grant funds will be announced in early summer. For more information about the 2023 grant cycle, click here.