New Patient Tower Opens at CaroMont Regional Medical Center in Gastonia
Recently completed, the South Tower at CaroMont Regional Medical Center is part of CaroMont Health's commitment to invest more than $350 million in and around Gaston County. The expansion includes the 176,811-square foot tower with four floors (three for immediate use and one for future development) and was planned and designed by a multi-disciplinary team of medical, clinical and operational experts from across CaroMont Health. This state-of-the-art facility prioritizes care, comfort and safety for patients and care teams, and is dedicated solely to the treatment of seriously or critically ill patients.
ABOUT THE SOUTH TOWER
Patient and Family Experience
Large, private rooms featuring:

320 square feet of space for patient care and family presence.
Visitor space with seating and charging stations.
Accessible restroom with open shower.
Multiple light sources and large windows for customizable lighting.
Convertible headwalls to access all necessary equipment connections.

Advanced sound conditioning to minimize noise.
Expansive family lounge and vending areas on every floor.
Off-set lighting in hallways to make patient transport more comfortable.
Art panels bring nature into the space and support wayfinding.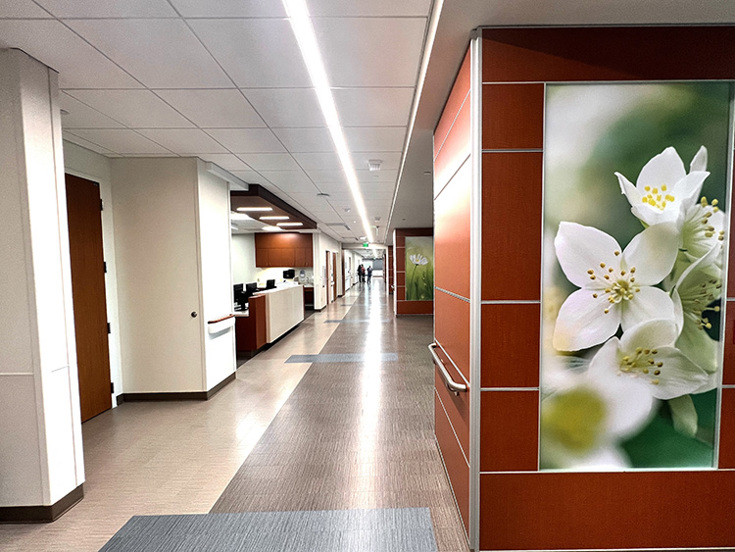 Every care unit in the South Tower features nature-themed artwork to assist with wayfinding, off-centered lighting for the comfort of patients in transport, and 10-foot floor panels to assist in rehabilitation progress tracking.
Care Team Environment
Care team stations with line-of-sight views of patient rooms.
In-room digital displays for care team communication and decision making.
Shared documentation stations and personal protective equipment areas to minimize access time.
Centrally located clinical support and staff areas to provide respite while still on the unit.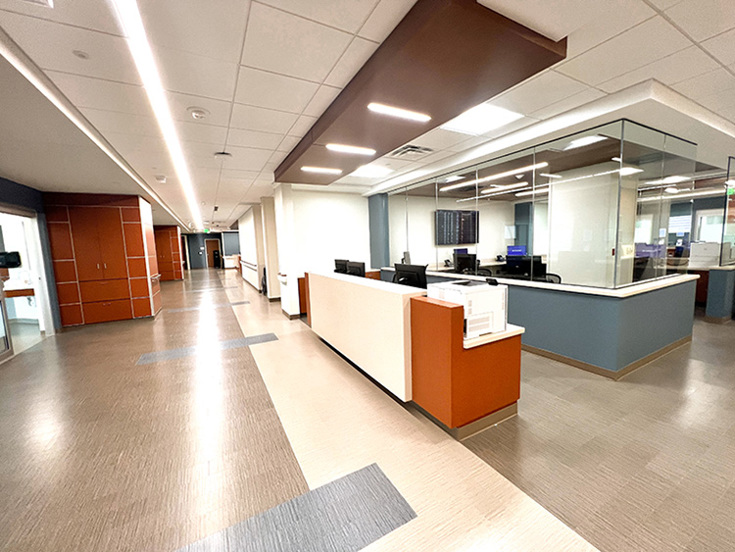 Workspaces for clinicians include direct line of sight not only to patient rooms, but also to other members of the care team to improve both flow and communication.
Learn more about amenities for patients and visitors at CaroMont Regional Medical Center here.