CaroMont Health Physicians Present at Women's Health and Wellness Day
Three CaroMont Health physicians shared their expertise with YMCA members and visitors during this week's Women's Health and Wellness Day. Dr. Sandra Schultz and Dr. Linh O'Connor, both surgeons with CaroMont Breast Surgical Specialists, and Dr. Tamara Means with CaroMont Women's Health offered audiences two different seminars, focused on health issues women face.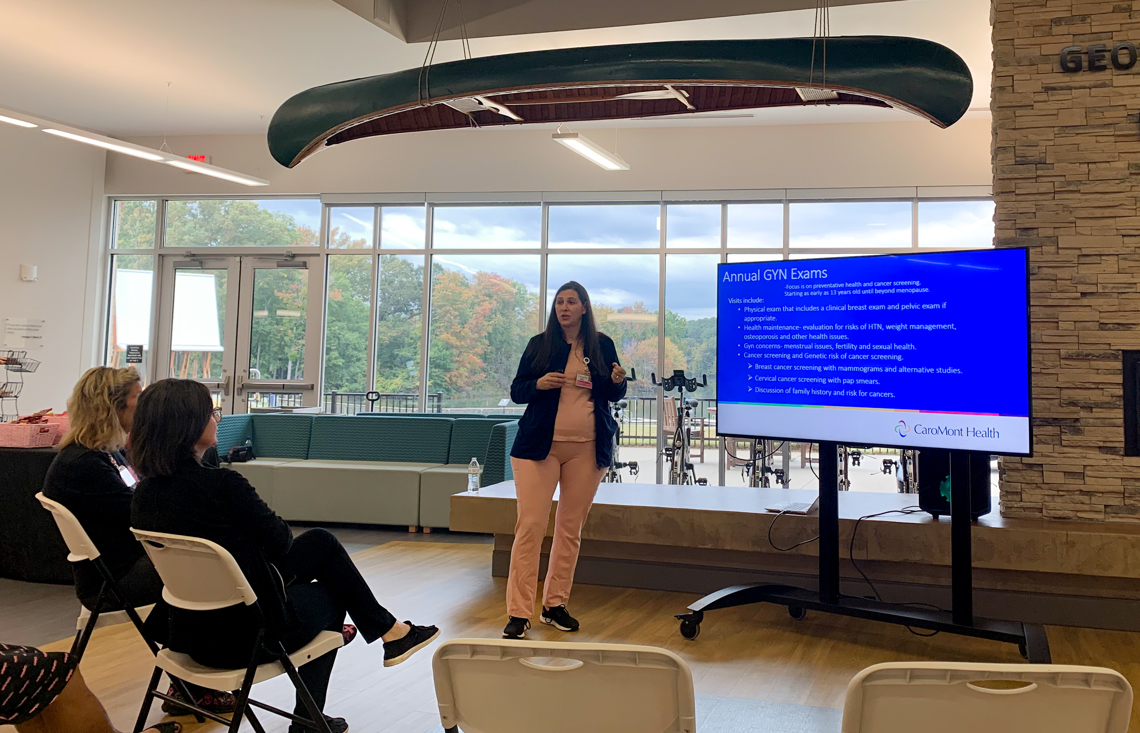 Dr. Means educates visitors on the importance of annual women's care visits at the Warlick Family YMCA during Women's Health and Wellness Day.
The physicians stressed the importance of personal health and wellness, annual exams and mammography screenings, which were also offered on site, by appointment with the CaroMont Mobile Mammography Bus.
Both seminars were a reminder to all women that looking after their own health is imperative to ensure they can continue to care for those they love.
Learn more about women's health at CaroMont Women's Health here.